The Definitive Guide to Designing The Best Bike To Work Facilities
Introduction
Giving your biking employees the best possible experience of biking to work will encourage them to keep cycling and will likely lead to others joining in too. Creating a cycle hub and engaging your employees will lead to benefits you may have yet to consider. Providing them with a five-star experience will make your employees feel valued and satisfied with their workplace, improve their health, and even lead to increased productivity. So clear are the benefits that the UK Government supports cycling to work with the cycle to work scheme. Our ultimate guide will outline how to make your place of work bike-friendly and a top-notch beginning-to-end experience for cyclists. Explore our guide to find out how to make bike-to-work facilities exceptional.
1. Accessibility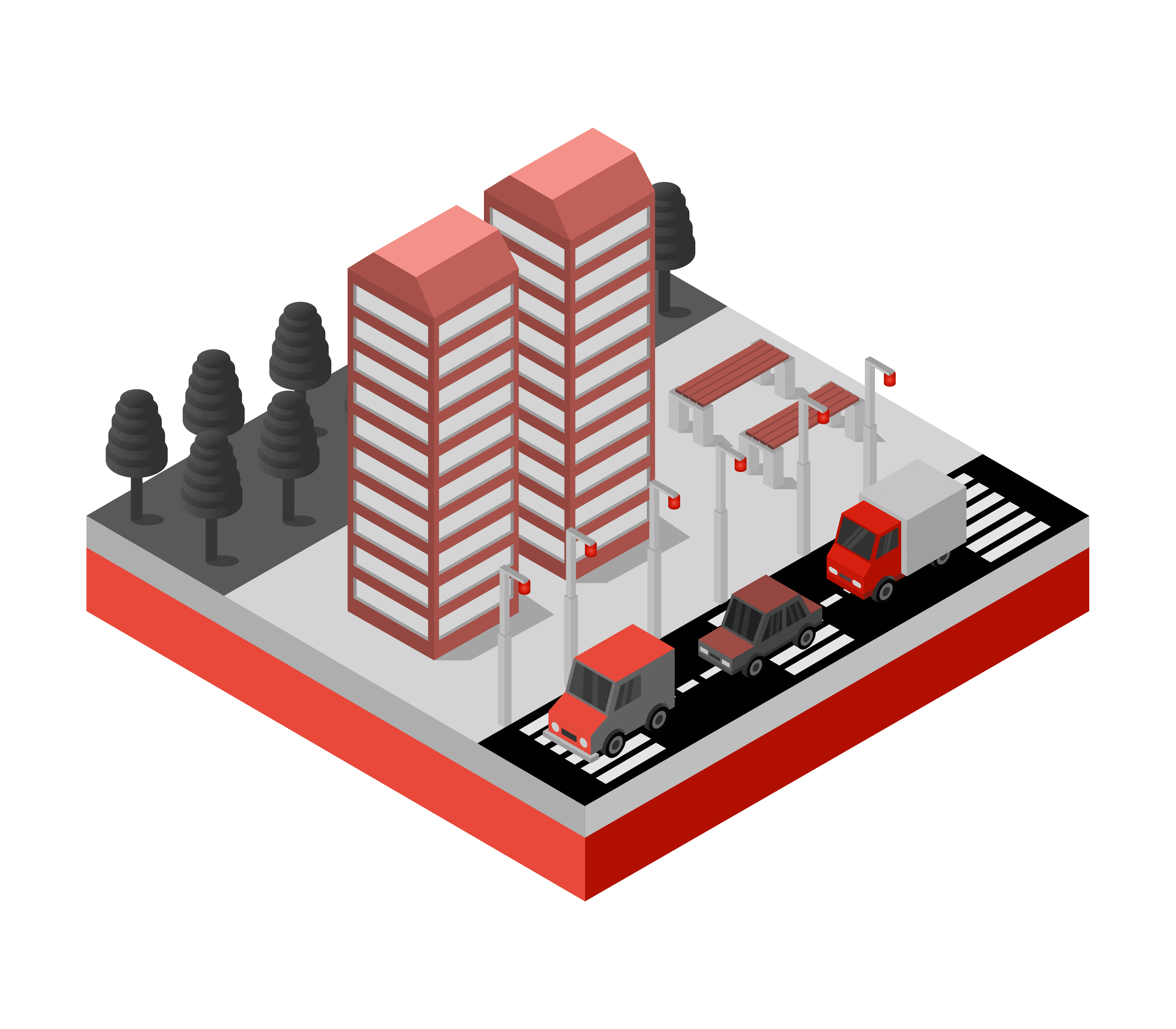 Providing bike storage facilities and further amenities is essential to incentivise cyclists to travel by bike to their workplaces. Ensuring that all users of the facilities can access them is paramount. There are several factors which determine the level of accessibility of your premises.
- Ease of access
A bike storage facility must ensure that all users can easily access it. Cyclists have often travelled long distances, and fatigue has set in. Facilities should all be on ground level, with a ramp or with access via a large lift that can easily fit a bike. Another extra to consider is marking a cycle lane. A travel zone marked for bikes is a good way to ensure cyclists' safety, especially when access is shared with other vehicles. Throughout the facilities, navigation should be straightforward and easy to follow – cyclists should be able to orient themselves intuitively to where they need to go.
It would be best if you also thought of ease of access in terms of surfaces. Cyclists may be wearing cycling shoes, often leading to problems walking on slippy surfaces. Therefore smooth tiles and polished concrete should be avoided, and slip-resistant flooring such as resin or mixed-in aggregate flooring should be chosen to ensure user safety.
- Location
The location of your bicycle parking spaces should be carefully considered. To find the best spot to install cycle facilities, you need to consider the above-discussed ease of access condition and the specific floor area and indoor/outdoor provisions of your premises. Ideally, cycle parking should be located within the building. Cycle storage should provide security and protection from weather and be conveniently located close to the end destination. If indoors is not an option, then the second-best place to install bicycle storage is as close as possible to your entrance.
- Security
Providing safe and secure cycle storage space is one of the main reasons for installing such facilities at the workplace. Cyclists unable to access such amenities are often forced to chain their bicycles to lamp posts, trees and other street furniture, which provides little to no safety. Giving a piece of mind to your employees is essential. A top-notch, fully secure cycle store would include features such as good motion sensor lighting, CCTV and ideally two-layered security with access-controlled doors.
2. Bike Infrastructure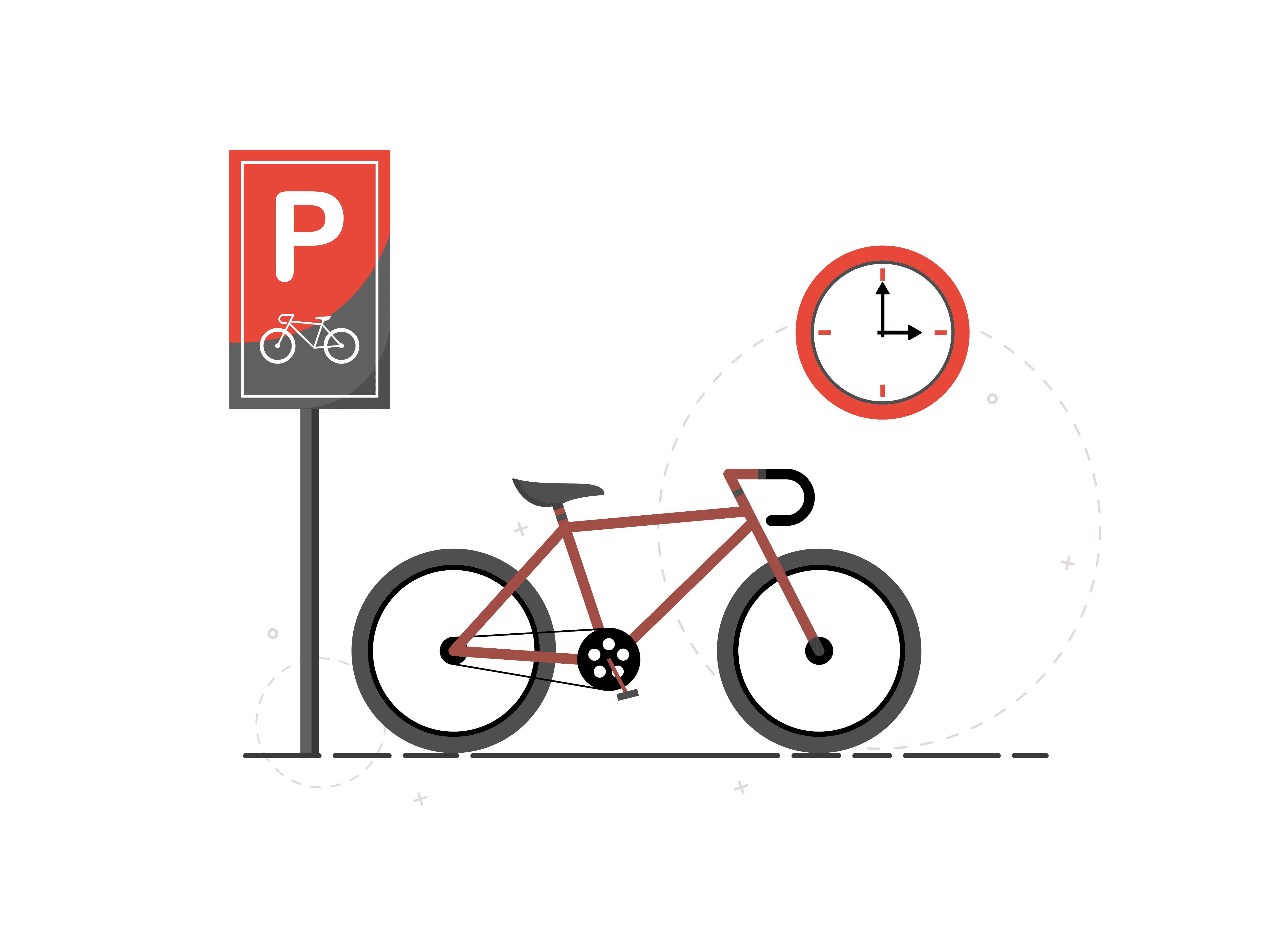 Biking to work is a healthy, quick and often less stressful way to get to work than driving. People are increasingly choosing to cycle around busy cities. There are several essential elements on which to focus first in order to make bike-to-work facilities exceptional.
- Occupancy
The number of bikes stored would be one of the critical determinants of several decisions: where you locate your storage, how large it needs to be and what type of installation would need to be fitted. The number of bicycles you expect to accommodate should ideally be the key factor. Providing cycle storage space for all your cyclist employees and not leaving anyone out should be what you aim for if you want to create a truly best-in-class cycling-to-work facility.
- Future-proofing
Immediately following our previous point about ensuring you have genuinely provided enough spaces for existing cyclist needs, you need to be aware that active commuting to work is on the increase. The uptick of people leaving their cars at home means more employees will likely make the same choice in the future. This is something for which you should plan. Future-proofing your premises should include ensuring you are catering for the impending increase in numbers. One way to achieve this is to overprovision today, and another is to earmark underused spaces for potential future expansion – think storage rooms or car parking spaces you can repurpose.
- Repair Station
Creating a real state-of-the-art bike hub for your employees is worth doing. Installing storage is a great first step, but giving your employees a high-quality experience requires you to take a few extra steps. Consider installing a repair station. Mechanical failures and flat tires are often issues cyclists come across. This is also one of the reasons people are weary of cycling to work. Providing a maintenance station with a stand, pump, and tools is a way to encourage your employees to use the facilities provided, knowing they can fix their bikes should something happen. Further extras to add to the maintenance area can include a sink, a wash area and even a bike part vending machine.
- More Than Bikes
When thinking of bikes and cycle storage solutions, you should be aware of the trends. E-bikes are on the rise, and scooters are increasingly popular in congested cities. E-bikes sales are expected to double in the next five years, and pilot British Government schemes to support E-Bike adoption are rolling out. This would change the nature of bike storage needed. To have a truly outstanding cycle storage facility, you must ensure you keep up with these changes.
Additionally, mobility vehicles should also be considered in this calculation. Provisioning large spaces with disabled access should be a vital part of your vehicles' storage strategy.
- Visitors
Making a workplace bike-friendly, strictly speaking, does not include providing storage space for visitors. However, to make a building truly stand out in the cyclist enthusiasts' view, we recommend you also consider clients and any visitors to your premises when planning your active travelling provisions strategy.
Giving visitors access to secure cycle parking is an ideal way to further make your premises easy to access for cyclists. Consider something paired down and minimalist such as the Sheffield bike stands. One thing to keep in mind here is that any day visitor parking needs to be located in very close proximity to the entrance; anything further than 50m away would be inconvenient and likely not even noticed by cyclists who will opt to chain their bikes to the closest street furniture to your main entrance.
When considering this, especially during the planning process, look into the local authority's guidelines. Visitors' street parking is sometimes centrally provided by the local authorities themselves.
3. End-of-Trip Facilities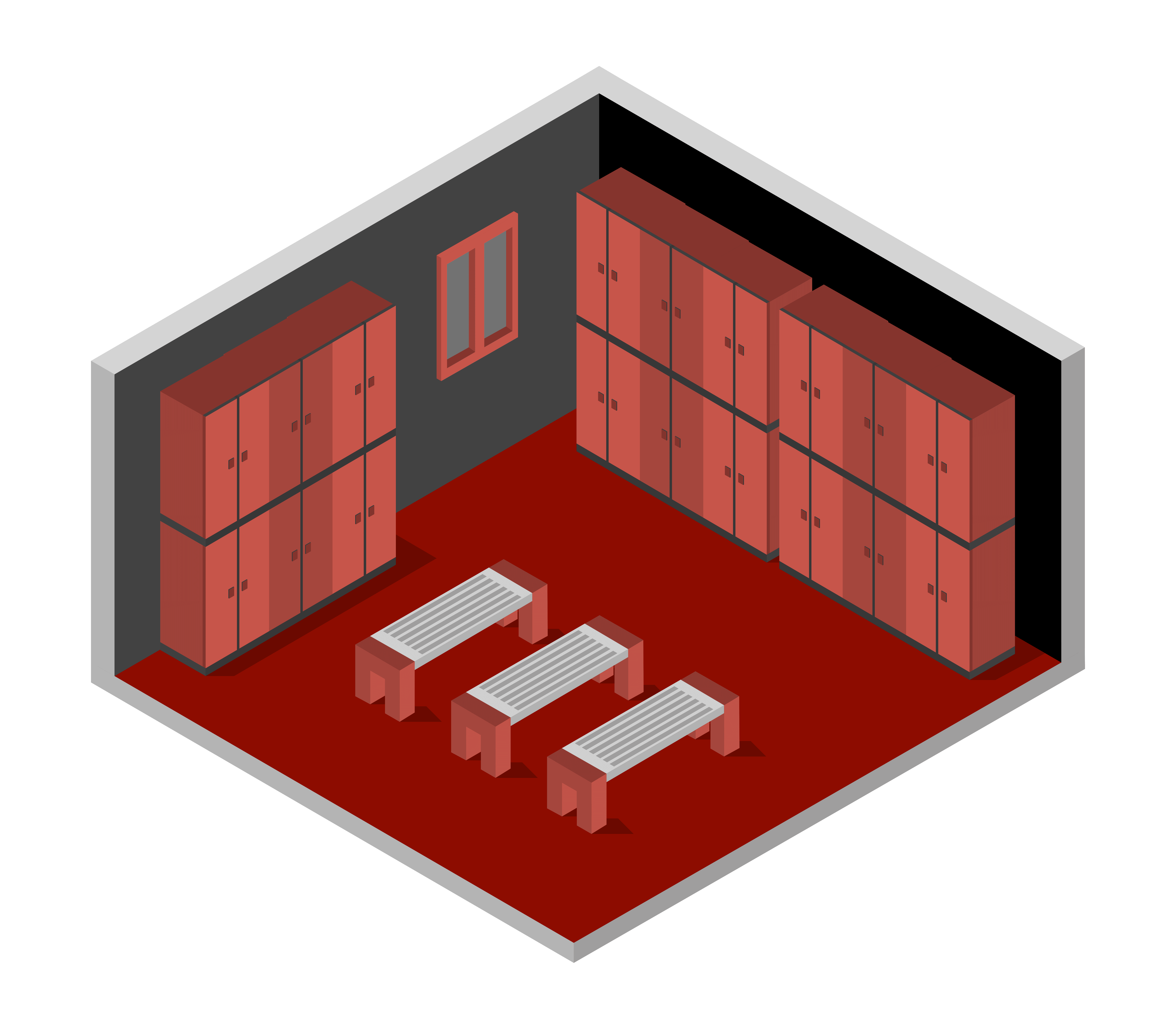 When designing your cycle facilities, try thinking about your employees' entire journey – from when they arrive on your premises to when they need to walk through the office door. Their journey needs to be hassle-free and pleasant. To have the best bike storage-and-beyond facilities, an end-of-trip area is a must.
- Showers
Showers are an essential component of the premier bike-to-work experience. Arriving sweaty at work is an often-cited reason for not cycling to work. Employees would appreciate having centrally provided showers for all genders and users. An option is to have unisex plus disabled access facilities or separate male, female and gender-neutral plus DDA facilities. We recommend one shower per 10 bike storage spaces to be provided.
- Changing
Similarly, as with showers, changing facilities need to be provided for all genders and users – male, female, gender neutral and DDA. As a standard, we recommend changing rooms with benches, vanity units and hairdryers, as well as heating and good ventilation. As extras for an even more premium experience, you should also consider hair straighteners, complimentary toiletries and nice-to-have things such as clocks, music or WiFi.
- Lockers
Lockers are another basic necessity to have at any good bike storage facility. Centrally provided lockers with enough space are an excellent way to allow cyclists to leave gear at the workplace. Even further, consider overprovisioning lockers and allowing non-biking employees also to use the facilities.
We recommend 1.2 lockers per cycle space to be provided as a basic. Predominantly you should install high enough units for users to hang clothes in. All lockers should be ventilated and securely locked.
- Drying
Installing dedicated drying facilities is an extra step we recommend you take to make the spaces convenient and usable in all weather conditions. Drying racks for wet commuters' clothes should be installed as a minimum. Ideally, you would have a separate, well-ventilated and heated room for the purpose. Alternatively, if a dedicated room is not possible, racks or drying lockers can be positioned in the larger changing or locker area.
4. Design
One of the key characteristics of any best-of-class space is its great design. We already discussed the more practical design features, such as ease of access and marking cyclist lanes, but here we are talking about aesthetics. Your cycling storage space shouldn't have the feel of a forgotten bike closet. Strive to make it look beautiful, well thought out and welcoming. This needs to be a place where people actually want to spend time.
You can use wall colours, wall and floor graphics and motion sensor lighting. Design your bike storage space and adjacent facilities to have a premium feel, and don't neglect its purely visual aspects.
5. Community Building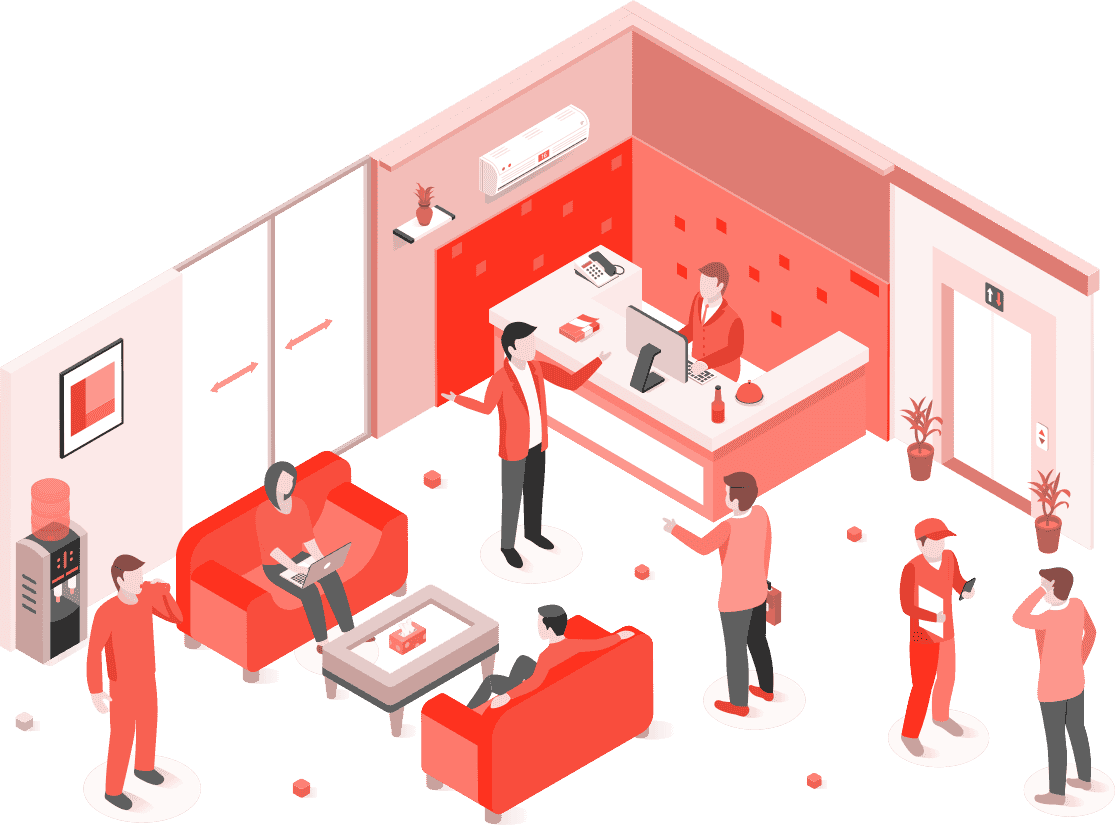 Once you have designed a beautiful, welcoming and useful space for your cyclists, you are already at a point where you can say you have genuinely great bike-to-work facilities. Your employees will appreciate the efforts put into the details and extras added. To round up the whole experience and ensure your building is a modern premier provider of bike storage and amenities, we recommend going a step further. Create a community, offer services and think of your premises as a vibrant hub championing a green revolution of travel.
- Services
One thing that can elevate the experience even further is offering biking-related and biking-adjacent services. Think mobile bike doctor, cycle training, security marking (often provided by local authorities), insurance and collision advice, local bike shop discounts and cycle-to-work schemes. Some of these can be set up as pop-up events, and others just need to be communicated to all employees.
- Communication
Communication is an important component of your bike-to-work strategy. Having facilities or services, nobody knows about is a waste. Ensure you communicate clearly and often what you offer cyclists. We recommend this be done via smart building apps, tenant portals, social media, newsletters, email, and notice boards.
- Bike Groups
Creating a vibrant cyclist community is a great way to engage employees and further attract more of them to consider cycling to work. Consider making dedicated groups through online platforms or on social media. This often helps with team building and can even be a way for employees to meet other employees they wouldn't have otherwise met.
- Pool bikes or scooters
Pool bikes or scooters are another extra to consider coopting into your strategy. One way to set this up is to provide a small pool of communal bikes, scooters, and accessories such as helmets. This can be an excellent way for employees to make quick trips throughout the work day cheaply and sustainably. It can also be a great way for employees to experiment with their travel arrangements without committing right away to buying a bike.
When considering this, we recommend you also think about your local authority and other providers on the market. This could be another way to offer access to a bike and scooter pool as more and more cities are offering city-wide schemes you could use.
Final Words

Our definitive guide for the best bike-to-work experience you could provide your employees with is a valuable tool to guide you. We hope we have inspired you to consider not simply providing a storage solution for bikes but going beyond that and providing a stellar experience your employees will appreciate. Modern employers should always strive to go a step further when ensuring employee satisfaction and contributing to their employees' health and wellbeing through biking. Inspiring more and more people to get on a bike and discard their cars is a mission in which we believe. Furthermore, we love that our clients often go the extra mile by creating communities and contributing towards a greener future for everyone.
We have extensive experience in providing bike storage solutions and are here to advise any client on what is best for their space, budget and aims. We would love to hear from you – whether it is feedback on this guide, advice on bike storage or placing an order. Don't hesitate to get in contact with us.